This is part 2 of the latest, and very easy to apply YouTube Marketing Training, designed to take you by the hand and walk you through the process of getting the most out of YouTube.
I'm so excited to have you here, and I know this will be very helpful for you.
This exclusive training is designed to take you by the hand and show you step-by-step, topic by topic, and tool by tool, what you really need to know in order to dominate YouTube Marketing the easiest way possible, using the most effective tools and in the shortest time ever.
Section V:
The 10 DO's you have to apply.
YouTube video marketing can boost your advertising campaigns results. Presently, it is the best way to promote your products and services. Most businesses and marketers are taking advantage of YouTube advertising to reach their marketing objectives.
To achieve your business goals, here are some do's that will surely help you to succeed.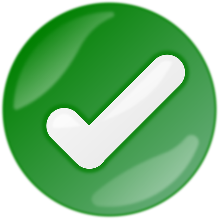 Monitor and analyze your channel
Monitoring your channel on a regular basis can give you a clear view about what is working in your YouTube advertising campaign. Analyze your videos' view counts to determine which kind of video attracts more viewers.  Get a clear demographic overview of your viewers to target similar audiences. Find out the source of traffic and focus specifically on playback to know how your viewers reach you.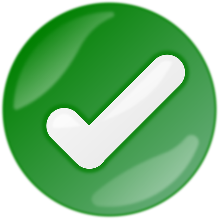 Visually attractive video
To get more views, your videos need to be creative and attractive. Choose something that is instantly noticeable. Take advantage of thumbnails that are a little bit risqué or banners to hook viewers. Be uniform with your style across your YouTube channel. Title cards are also a tremendous method to grab the attention of your viewers.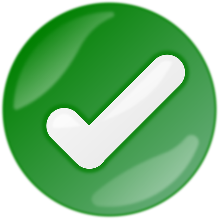 Focus on video content (share quality content)
Users spend more time on a website that includes a video, so including a video can increase the chances of getting more sales. Video content needs to be new and unique from the other marketers to get more viewers.  Break your video content into multiple segments.  Cross promote your quality video content across other channels to get more shares.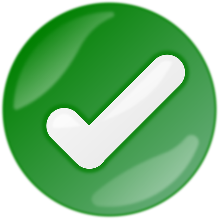 Advertise your videos
To advertise your brand, you can utilize the tools available directly from YouTube. Include a call to action to motivate viewers to comment, like and share among their network. Add a video on your website and a blog. Share YouTube video links with your current customers. Use SEO strategies to get listed in Google, Yahoo, and Bing. Advertising assists you in increasing the sales of your business.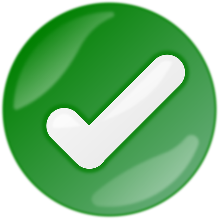 Tag videos with relevant keywords
A tag is a keyword to label and identify your video content. Proper tagging is crucial to increase views. Ensure that your tags define and relate to the content of the video. You can opt for tags according to your YouTube campaigns goal; whether you're specific tagging, compound tagging or generic tagging. Be creative and smart with tags and phrases to broaden your audience reach.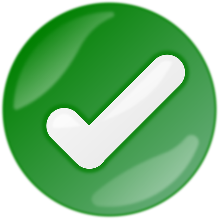 Play to your strengths
To increase traffic and expand your business, you need to work to your strengths. You need to look for the uniqueness of your business to show through in the video. Discover the individual thing you have and advertise that on your YouTube channel. To create a great video, you need to focus on your goals by keeping your potential audience in mind to get the most from your promotional video.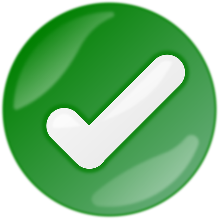 Share webinars, interviews, and video responses
In order to increase traffic towards your YouTube channel, you can share videos in other communities such as blogs, forums, social media platforms, and websites. Take advantage of webinars, milestones, interviews, testimonies, and reviews to make your customers aware of your products or services. These things assist you in connecting with viewers virtually.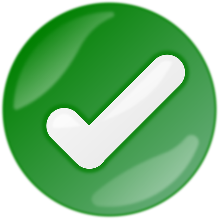 Create playlists
Optimize your YouTube channel by initiating and creating a video playlist to control video cataloguing. A playlist can boost your organization and make your viewers more aware of your products or services. Creating a playlist also improves your discoverability, because videos are indexed individually more than other videos. Playlists mean those videos are related to each other, so related videos are displayed in the sidebar.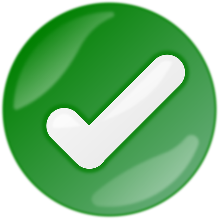 Write a detailed description
A good description is all about what your video has inside which will help your viewers make them understand what they are going to watch. It also boosts SEO rankings in search engine results pages. You need to be informative, navigate with a clear URL and transactional with calls to action. Try to include important things at the start of the description to gather a huge audience.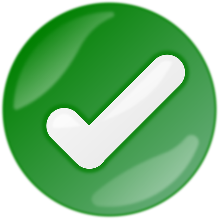 Optimize your channel
Optimizing your YouTube channel can increase your engagement, awareness, brand credibility, sales and revenue. You need to set up your channels with a relevant name, and a description as it will appear in search results. Tagging and tiles, annotations, thumbnails and playlist URLs also assist you in optimizing your YouTube advertising campaign to achieve your business goals.
Section VI:
The 10 DON'Ts you have to avoid.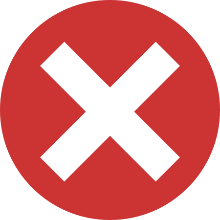 Don't publish all of your videos on the same day
Creating so many videos and uploading all of them on the same day can destroy your brand reputation completely. One after another notifications can annoy your audience and most likely they'll unsubscribe from your YouTube channel to avoid the notifications from you.  To fix this, schedule your YouTube videos, so your viewers will not get too many notifications from you. Scheduled video also boosts audience's curiosity to watch your YouTube videos.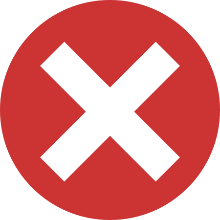 Don't avoid feedback
Audience feedback is really important in order to optimize your brand and keep a good reputation in your niche market. Ignoring user's feedback can degrade your brand's trust. If viewers don't get a proper response from you, they will unsubscribe and neglect your videos. Answer every question that is asked by your audience to improve your brand's integrity, and give users a reason to talk about you.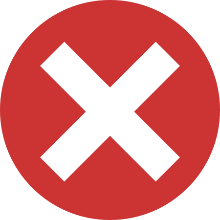 Don't overuse annotations
Annotations can be a great way to increase traffic and subscribers to your YouTube channel. YouTube provides the opportunity to add comments to be shown overtop of the video. Don't use this type of annotation because it looks unethical and distracts your viewers. Overusing annotations can also lessen the impact on your audience. Invasive annotations and all capital letters need to be avoided when writing text annotations. So, don't annoy your videos with too many annotations.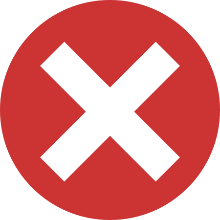 Don't ignore video quality
Using poor quality videos for your YouTube advertising campaign leads to less viewers and subscribers. Most users avoid watching low quality video. The visual content of your video needs to be of the best quality to engage more customers. The audio quality also needs to be good.  Creating a quality video doesn't require expensive tools or apparatus, you can create it with your mobile device by focusing on angles.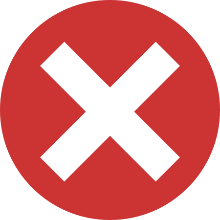 Don't try to sell all of the time
Selling all of the time with your YouTube videos can irritate your viewers. They'll ignore updates from you, and that can decrease your subscribing rate. Uploading advertising videos all the time can be the cause of losing important leads. It can also poorly impact your products sales and return on investment. Try to post regularly with different kinds of videos to connect, engage and demonstrate your products instead of advertising.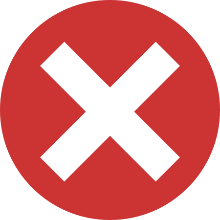 Don't buy fake subscribers
Businesses and marketers always look to gain more traffic for their YouTube channel and websites, because it increases your brand visibility. But, buying subscribers can really hurt your business. This leads to losing potential viewers, brand reputation, traffic and user engagement. Try to avoid the fake likes and try to reach your audience via advertising and organic results. Real viewers boost your sales and credibility.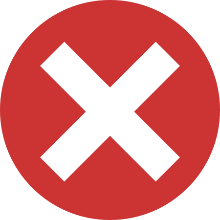 Don't SPAM
Spamming your potential viewers can reduce views. It can also decrease your brand credibility. There is a greater probability that viewers will unsubscribe from your channel.  Google is continuously working to stop spamming. Scamming content, deceptive thumbnails and artificial subscribers can be a prime cause to be banned by the Google Display Network.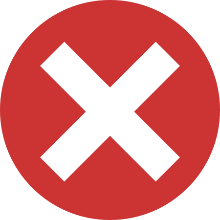 Don't repeat your video content
No one likes to watch repetitive content. Repetition of your video can harm you. If your viewers can find it somewhere else, then why would they come to you?  A repeated video can decrease your potential viewers. It also affects your sales funnels and revenue. If the Google Display Network finds your video is repetitive content, it will mark your videos as spam. Be unique with your video content to diminish repetitiveness and to engage your viewers with your brand.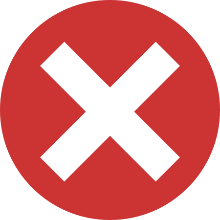 Don't avoid thumbnails
Without video thumbnails, viewers will be unable to view a snapshot of your products or services. Absence of thumbnails prompts your audience to move from your YouTube channel. Neglecting thumbnails can be a cause of losing prospective customers. To get more from your YouTube advertising campaign, you can use a thumbnail that is suggested by YouTube after uploading a video.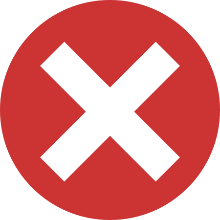 Don't avoid the call to action
Ignoring a call to action in your video can harm your YouTube channel. With a call-to-action, you can convert prospective viewers into paying customers. Don't hesitate to utilize a call-to-action in your videos. CTAs are directly proportional to viewers. Don't use too many CTAs, though. That can also be a reason for losing audiences. Try to motivate your customers and make them click on your video to explore more about you.
Section VII:
Shocking YouTube Marketing Case Studies.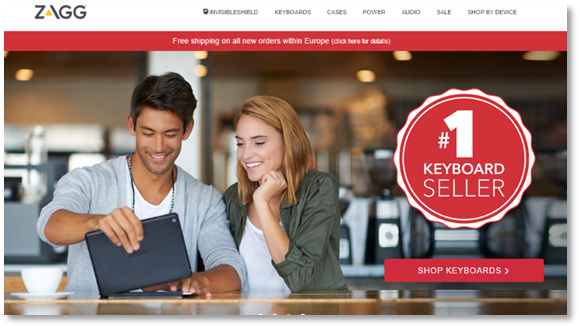 Zagg is an innovator of scratch-protection and accessories for portable devices including shields, skins, keyboards, cases and many more.
Zagg engages and educates its customers using the power of demonstration and flexibility of video.
The objective of Zagg was to boost the traffic to their YouTube channel to get new customers and educate them as to how their products work.
They uploaded 2 videos per week to foster audience interest and curiosity. YouTube ads, constant listening and answering questions from their audience regarding their product demonstration also boosted their brand awareness.
They got 13 million views on their branded YouTube channel for a specific product, and targeted video increased their conversion rate by 75%.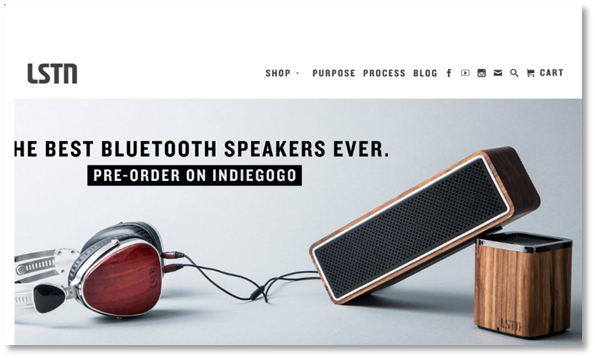 LSTN Headphones is a manufacturer of headphones, earbuds, speakers and apparel. The aim of LSTN is to provide standard products to generate funds for hearing restoration, and make people aware of hearing loss.
With all these, the company was also looking to grow their business. LSTN Headphones took advantage of YouTube video ads to gain new customers.
They paid special attention to inform their audience of their objective with genuine emotions, so users could feel good about advocating for a positive cause.
YouTube advertising assisted them to present the gift of hearing to more than 20,000 people globally.
ShoppersChoice is the proprietor of 'The BBQ Guys' channel.  It is the epitome for online stores that offer home, outdoor kitchen, patio furniture and entertaining products and services.
The goal of the company was to inform their prospective audience and drive more sales and subscribers towards their YouTube Channel – "The BBQ Guys".
They took advantage of YouTube and increased their visibility by creating a channel and uploading fresh video content every few days. They also utilized YouTube ads to promote their brand. Their special focus was on customers who were curious about grilling.
With this advertising method, they got high quality leads. Conversion rates for their Channel improved from the past rate. They started to get 800-5000 likes per day.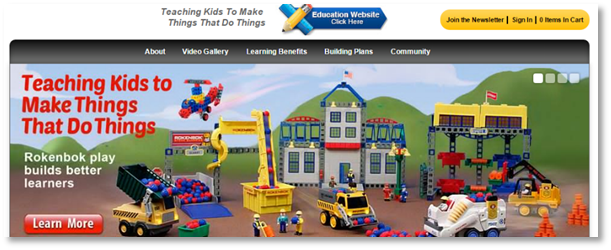 Rokenbok is a high end robotic toy and construction systems company.
When the economy shifted, they needed new ways to reach their customers and demonstrate how to operate Rokenbok toys.
Rokenbok only works when it is seen in action, so the company started advertising with YouTube TrueView ads, search ads and display ads. They designed fun and educational videos to target audiences who searched for trains and construction.
The results were pretty great. YouTube became the number one source of traffic for Rokenbok. 50% of their customers came from YouTube.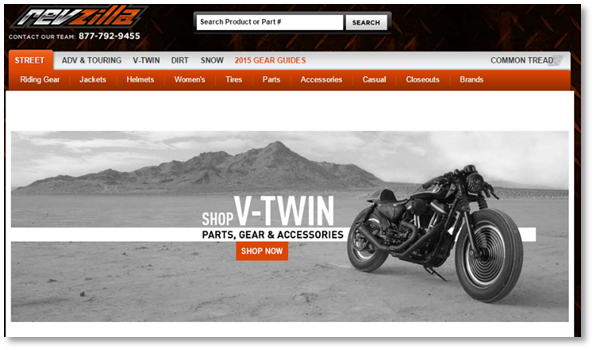 RevZilla was established in 2007. They are a premium in-store and online shopping experience for motorcycle lovers who are looking for helmets, gear, motorcycle jackets and other accessories.
The objective of RevZilla was to demonstrate its products, increase YouTube channel subscriptions and gain repetitive customers.
The company utilized YouTube videos to create product guides, safety tips and knowledge driven videos. They also used YouTube TrueView ads and YouTube analytics to get traffic and monitor the quality and quantity of online video traffic to optimize their next video.
They got 7 million views on their branded YouTube channel. With YouTube promotion videos, RevZilla tripled their subscriber base in just a few months. And they achieved 50% growth in their revenue.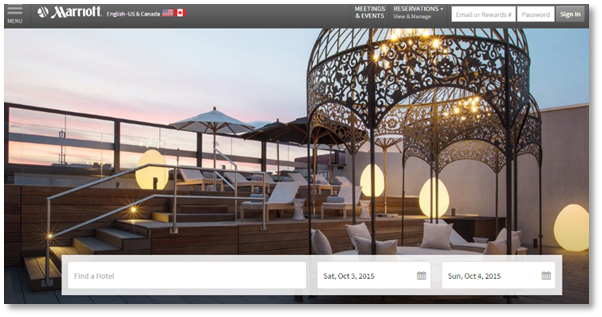 Marriott International Inc., is a worldwide known lodging company in 79 countries and territories.
It was looking to build a content marketing strategy to engage people who love to travel with the 3C strategy – content, community, and commerce.
The company partnered with key digital platform influencers. They made a deal with Jackson Harriers to create 3 YouTube videos that had a special focus on destinations. They also worked with Snapshot and musicians.
At the end, they designed two original videos to show that traveling can be delightful. The first movie "Two bellman" got 5 million views and the second movie "French Kiss" got 6 million views. Overall, Marriott Hotel received over 11 million views on YouTube.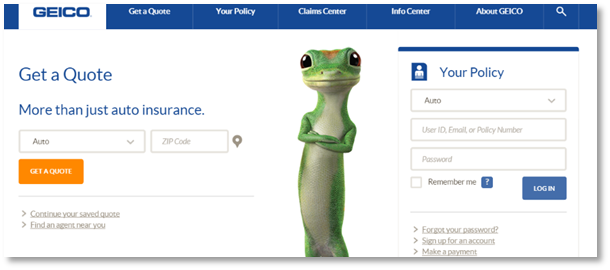 GEICO (Government Employees Insurance Company) is the second largest auto insurance company located in the US.
YouTube pre-roll ads don't allow viewers to skip ads until after 5 seconds, so GEICO didn't want to get skipped by the audience, but still wanted to increase awareness for the company and boost its revenue.
GEICO hired the The Martin Agency. The agency created the first ad called 'Family', which began at a dinner table with an off screen narrator saying, 'You can't skip this GEICO ad because it is already over'. After seeing the great impact of video on their brand, The Martin Agency created 3 more videos for them: High Five, Cleaning Crew, and Elevator.
The company achieved 725,000 unique views in a day with the 'Family' YouTube video ad.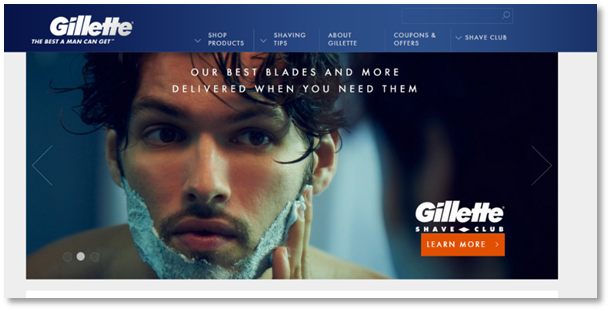 Gillette deals in razors, skin care, shave gels and shaving foam products. It provides men's grooming products across the globe. The company wanted to take advantage of micro moments which are basic shave, trimming, and shaving specific facial hairstyles to increase sales and engagement with their audience. More than 50 YouTube video tutorials were created with unique video content. They also took advantage of YouTube's demographic targeting.
Gillette uploaded 895 videos onto its YouTube channel, which gained more than 24 million views and gathered 22,000 subscribers. How to shave- shaving tips for men got more than 1.5 million views, 1000 likes and 500 comments.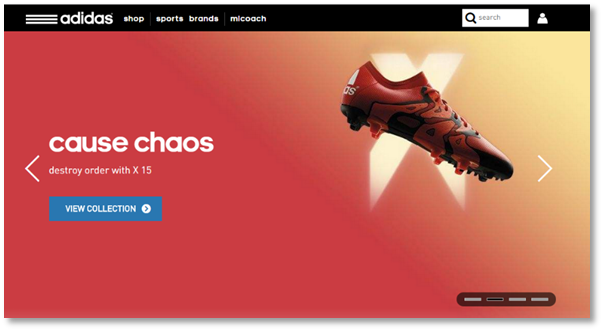 Adidas is a German based multinational company that manufactures sports shoes, apparel, and accessories.
Adidas wanted to generate a buzz about the FIFA World Cup in 2014 to connect and engage viewers.
The company got together with KICKTV to initiate a live trickling series which was named 'The Dugout' which tells you everything about Football; from famed football players, Q&As and post match recaps. KICKTV mainly focused on their video content to resonate with viewers. A total of six episodes were uploaded to make Adidas the fastest growing brand.
Adidas' YouTube channel gained 15 million visits on its website. KICKTV content received 1.5 billion views, with one of them tripling the subscription rate of the Adidas YouTube channel.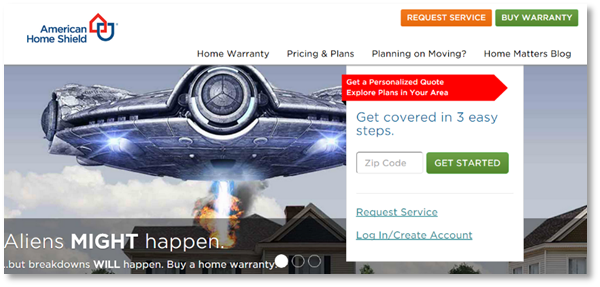 American Home Shield Corporation is a leading company which deals in home-warranty services. It offers incomparable services and coverage based on customer needs.
The company was looking to optimize its YouTube video content metadata and includes customized thumbnails and annotations. It also wanted to enhance viewer retention rate. American Home Shield services worked with Pixability. Pixability used its YouTube services and software to lift their non-paid video visibility and views by 100%.
They got great results. YouTube search traffic increased by 140%, and views were enhanced from Google search by 150% in less than six months. At the end of the campaign, organic videos views were boosted by 106% and Google search views grew by 155% with a click through rate of 6.12%.